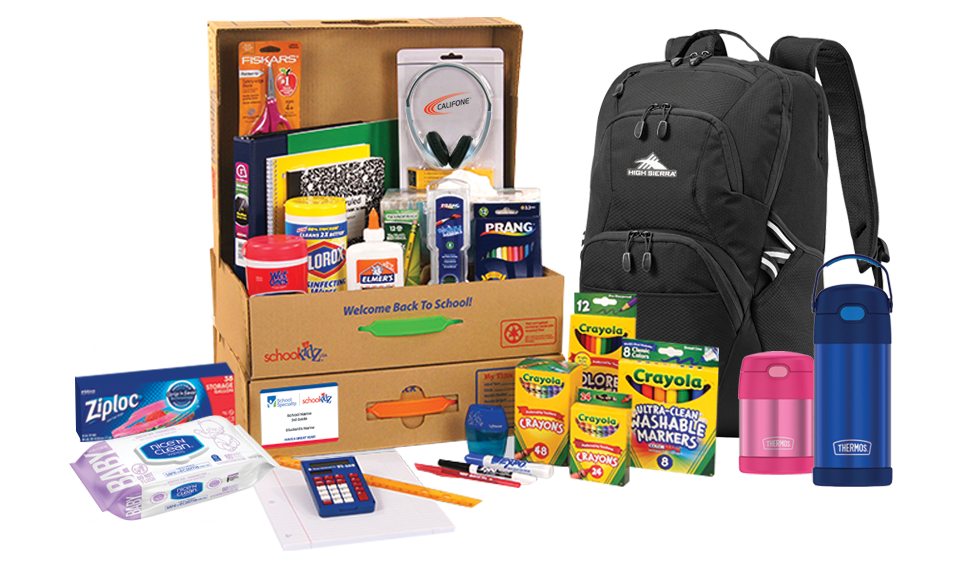 Get your school supplies organized and ready to collect in August!
If you dread the back to school shop as much as most people do, follow this to order your teacher curated school supplies by May 13th.
School #91889
Custom kits by grade level. Kindergarten – 4th grade kits available.
For example the 1st grade kit contains:
1 – Sentry Headphone, "Deep Bass" w/mic, Flat Cord
2 – Dixon Pencils, #2, Oriole, Sharpened, Latex Free, Dz.
1 – Maped/Westcott Scissors, 5″, Blunt Tip, Latex Free, Asst.
2 – Elmer's Glue Stick, Wash, All Purpose, Acid Free, White, .77oz.
1 – Crayola Crayons, Crayola, Tuck Box, 24/Box
2 – CLI/Staples Eraser, Pink, Large, Latex Free
1 – MVP/Staples Pencil Box, Plastic, 8.25″ x 5.25″ x 2″, Asst.
1 – SchoolKidz Folders, 2 Pocket, 4Pk, Be/Rd/Gn/Yw
1 – Scotties Facial Tissue, 'Scotties', Hypo-Allergenic, 185 Ct.
1 – Bonus Items Personalized Student ID Labels (School Delivery)